WEEKLY MOOD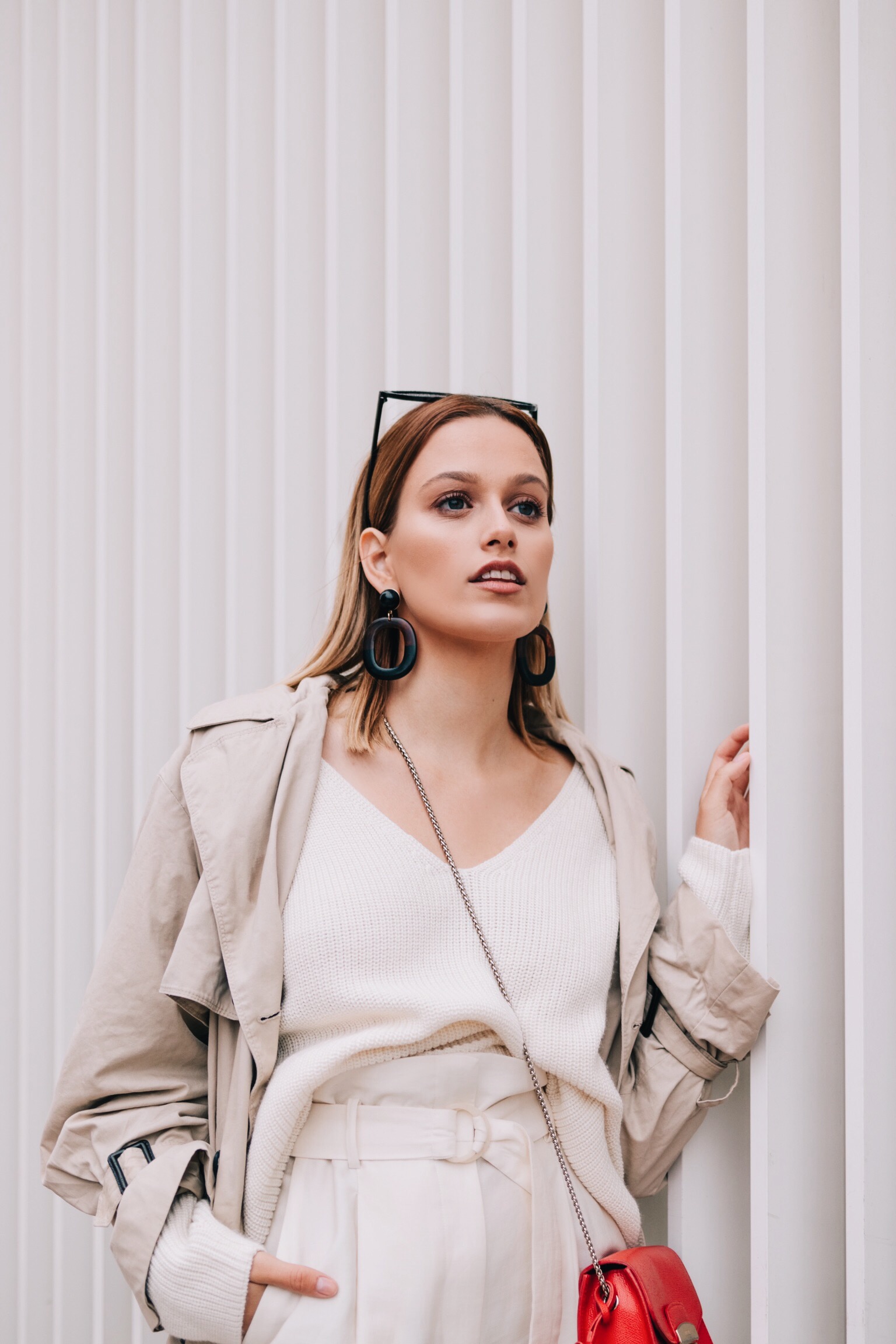 sweater H&M
pants Mango
bag Furla
sunglasses New Yorker
earrings H&M
Do you ever hardly wait for the week to end? And not just Friday, like the whole week has been cursed and you couldn't be more happy that it is Sunday evening, and you're chilling at home with a cup of tea, waiting for the new week to start.
This week has been extremely difficult, for no particular reason. I've been annoyed, moody, sad, anxious, frustrated and all the other words that go with these. Every obligation seemed ten times more difficult, and the time spent at home was very much appreciated and very much non productive. Nevertheless it got me thinking, that this was the perfect time to do some self reflecting. After all, when you are going through a tough period, long or short, it is challenging to see the good in it. I used up this week's moodiness to realize a few things about myself. It was the week of realizing things, I could say (do you get this reference? lol).
I'm an introvert under disguise
If there was a button that could disable communication for a day all together, I would probably press it way too much and it would break. But when faced with a situation when communication is important, I become the ideal stereotypical extrovert, that can communicate with anyone about anything and isn't afraid of the spotlight.

I rarely ask myself the right questions
Asking questions like "How can you change the situation that is making you frustrated?"is replaced by a series of questions that always seem to make the situation worse. Talk about stereotypical, am I right…

I don't give myself enough credit
I often neglect my accomplishments and focus only on the bad and the negative. But complimenting yourself is crucial when you want to stay motivated. So note to self :"say 'good job' to yourself more".
We've probably all been at a point where overthinking gets the best of us. If you're really lucky, like me, that gets to be a part of your personality. The real challenge is using it in your advantage.
A reminder for this week:
"I am a queen, who can do anything she wants. Even if that means laying in bed watching series majority of the week. A queen has got to do, what a queen has got to do."
*If you're wondering where my shoes are click here and check out my entire outfit. I am obsessed with them!!!

Kisses,
PHOTOGRAPHY BY MATIC ŠKARABOT