THE GREEN DRESS
It's Friday evening and I'm about two months behind with writing this post. Obsessiveness with perfection (also known as wanting to do things differently every other minute) can produce laziness. Or maybe that's just something I say to myself to make me feel better when I'm procrastinating. Anyhow this is the second post of the week, so I've postponed procrastinating for a few days.
This dress screams me. The colour, the details, the fit, the feels. It's so good it makes me want to put it on and walk around my apartment dancing to Beyonce. Even though I probably fall into "fashion blogger" category, I see clothes solemnly as a tool. To boost your confidence when you need it, to give comfort when comfort is due. And oh my, this dress does both.
Statement pieces are the key to anything. In fashion, decor and in life.
A statement can be you saying no. A statement can be the huge purple couch you impulsively bought. A statement can be putting yourself first. You choose your statements, that make you you. And on one extremely hot and sunny afternoon I chose to wear my special green dress on a Thursday afternoon.
Kisses,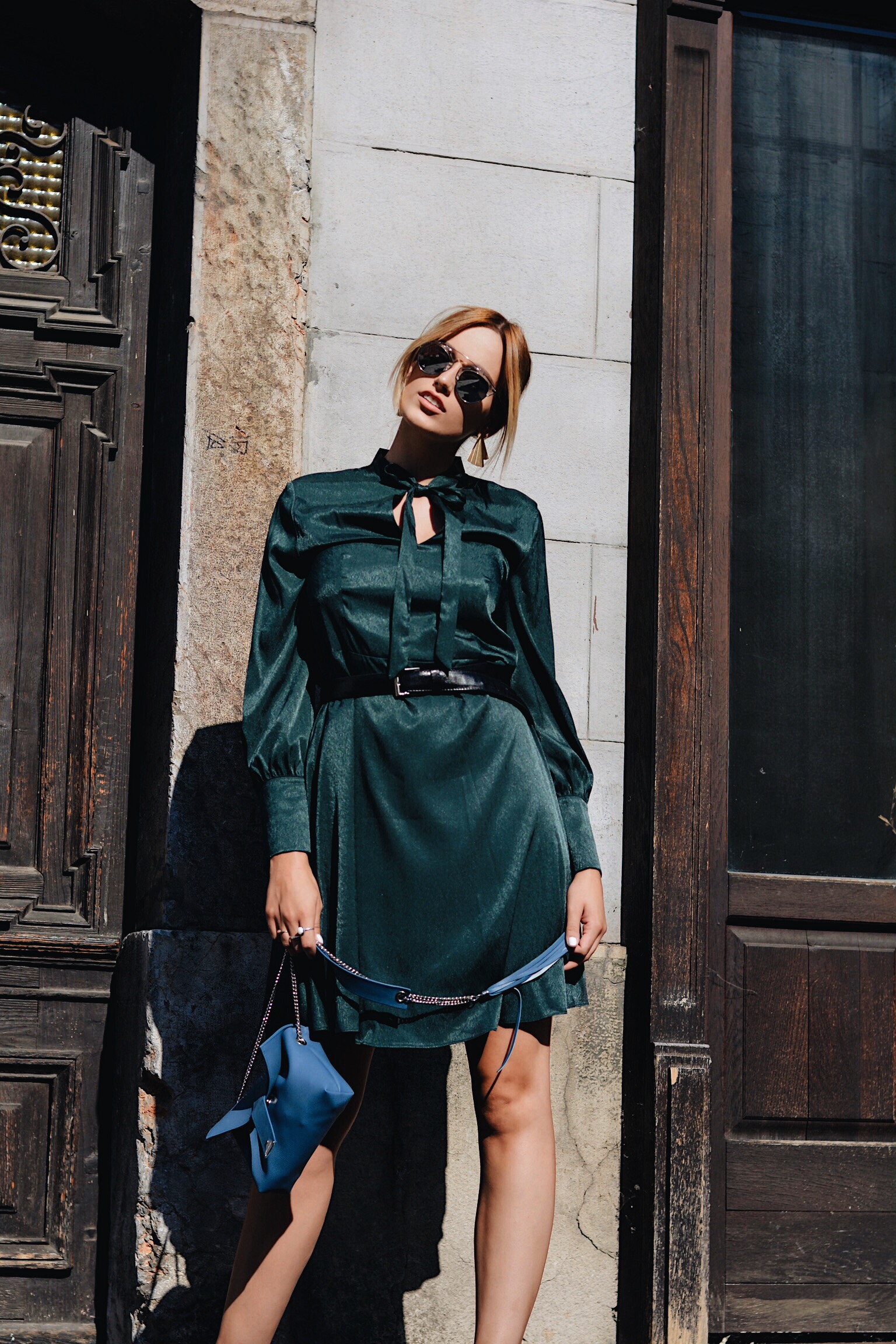 DRESS MANGO
BELT H&M
BAG FRACHELLA
SUNGLASSES DIOR
EARRINGS PARFOIS